Exploring the Differences Between the Hyundai Sonata and the Honda Accord Near Toledo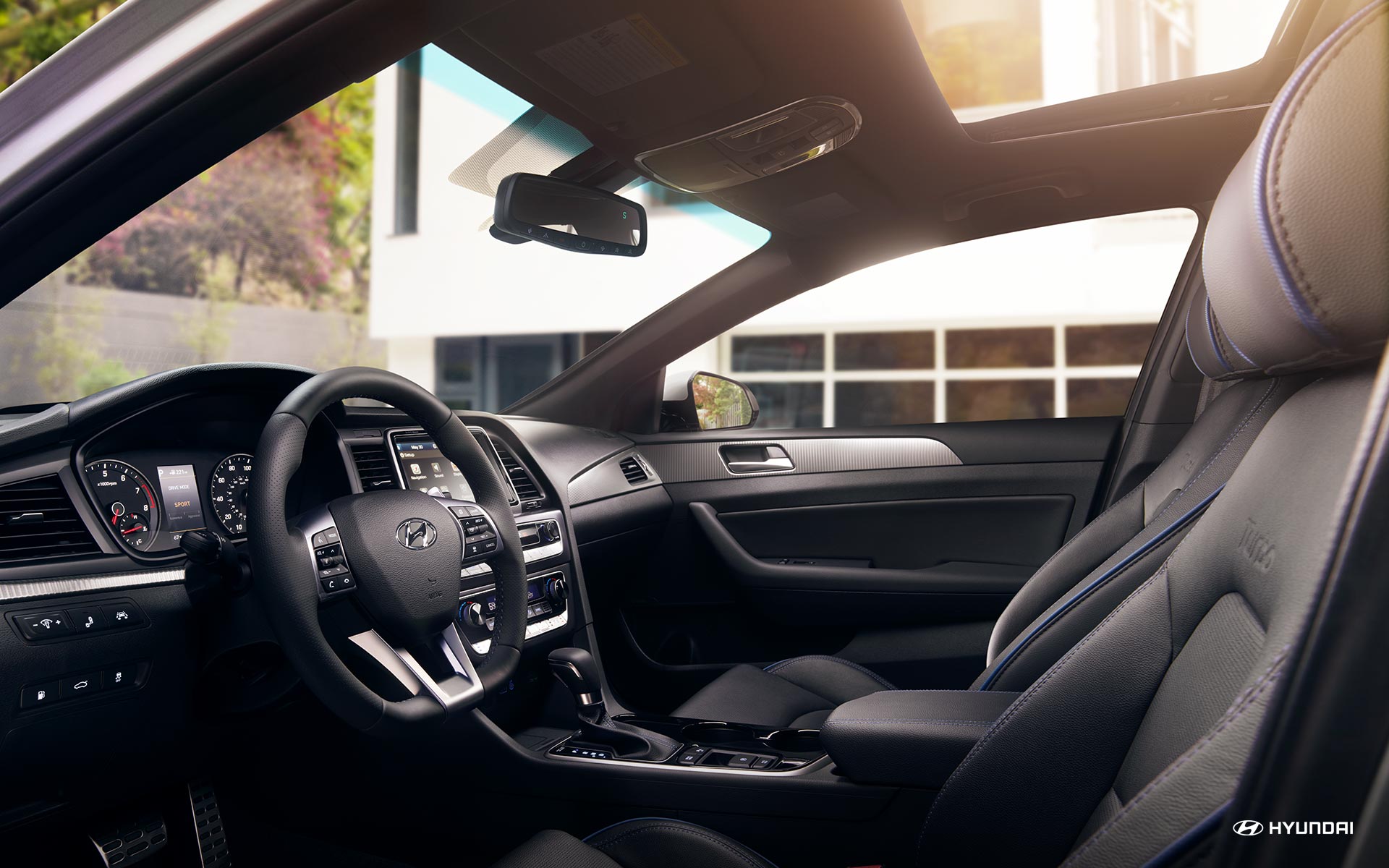 What happens when you take one of the most beloved and popular sedans in the country, and continually make it better, year after year, with updated technology and features? You get the popular Hyundai Sonata sedan we have available here at Maumee area dealership.
The mid-sized Sonata sedan is a classy vehicle. It has the sophisticated look sedan drivers appreciate, and it offers drivers from Toledo to Bowling Green, OH the latest in high-quality power and features. But, we know it's not the only sedan out there that's probably vying for your attention.
Here, we've put our Sonata up against the similarly-sized Honda Accord, illustrating for our customers how much more the Sonata has to offer than the Accord. If you're shopping for a versatile sedan, and you're torn between these two competing cars, check out all of the areas we've found where the Hyundai car outshines the Honda.
The Hyundai Sonata vs. the Honda Accord
When you love the style and grace of a sedan, but like the fuel savings offered by a hybrid powertrain, both of these cars are available as hybrid sedans. But, when you like the idea of a plug-in hybrid with an extended range of electric-only power, the Hyundai Sonata is the only model for you, because the Honda Accord doesn't currently offer a plug-in option and hasn't for several years.
If you do choose to go with the gas-powered engine option for these two sedans, you'll find you can go further with a Hyundai Sonata than you can with the Honda Accord. This is because the Sonata holds a much larger gas tank, which can carry 18.5 gallons, compared to the Accord tank, which carries 14.8 gallons. This allows drivers of the Hyundai Sonata Eco to travel 518 miles in the city and 685 miles on the highway, while Honda Accord LX drivers average only 444 miles in the city and 562 miles on the highway per tank of gas.
Have a lot of cargo or several passengers you need to take with you? Both of these cars can carry quite a bit of gear in their similarly-sized trunk space, and both can accommodate up to five people. But, you and your passengers will be more comfortable in the Hyundai Sonata over the Honda Accord, because the Hyundai offers up more room to stretch out in. There's more headroom and legroom in the Sonata than the Accord, especially in the front seat.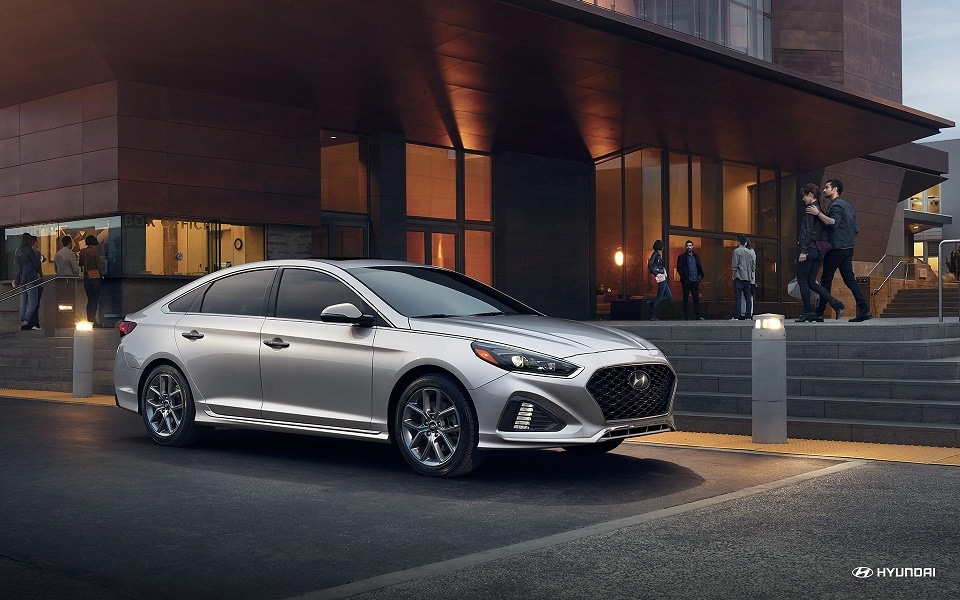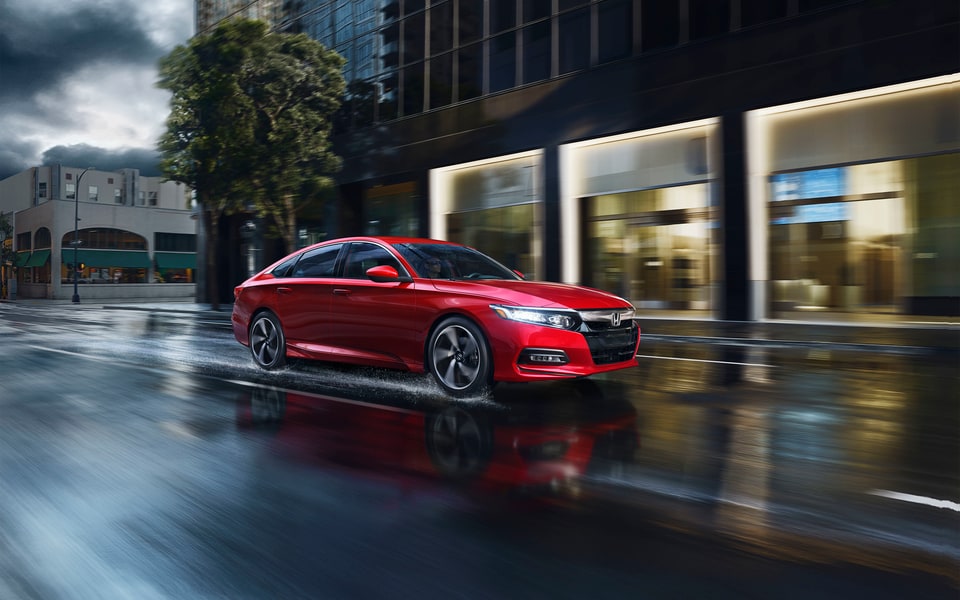 Side-By-Side Comparison
For a closer look at how these two models compare, side by side and number by number, read on:
Sonata MPG vs. Accord MPG
Hyundai Sonata Eco 28 city / 37 highway / 31 combined
Honda Accord LX 30 city / 38 highway / 33 combined
Sonata Power vs. Accord Power
Hyundai Sonata starts with a base four-cylinder and presents drivers with an upgraded option of a 245-horsepower, turbocharged engine
Honda Accord starts with a base four-cylinder and presents drivers with an upgraded option of a 252-horsepower, turbocharged four-cylinder
Hyundai Price vs. Honda Price
Hyundai Sonata starts around $22,000
Honda Accord starts around $23,000
Hyundai Warranty vs. Honda Warranty
Hyundai covers your Sonata for 10 years or 100,000 miles
Honda covers your Accord for 5 years or 60,000 miles
Find the Perfect Hyundai Sonata near Maumee
The easiest way to determine if the Hyundai Sonata is the perfect sedan for your needs is to stop by and visit us at our Perrysburg dealership and try one on for size. Test drive any of our stellar, available models, and see for yourself what makes the Hyundai sedan stand out in any comparison.
Featured Sonata Inventory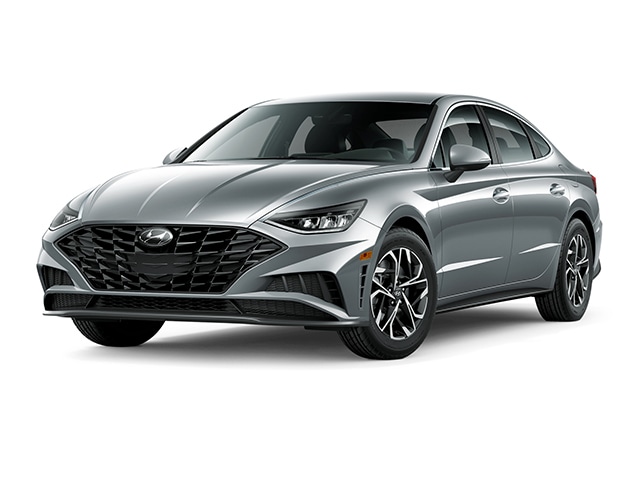 Taylor Price

:

Please Call
Engine: 2.5L I-4 cyl
,
Transmission: 8-Speed Automatic
,
Exterior Color: Portofino Gray
,
Interior Color: Dark Gray
,
Doors: 4 door
,
Model: Sonata
,
Year: 2020
,
Trim: SEL
,
Bodystyle: Sedan
,
Make: Hyundai
View Details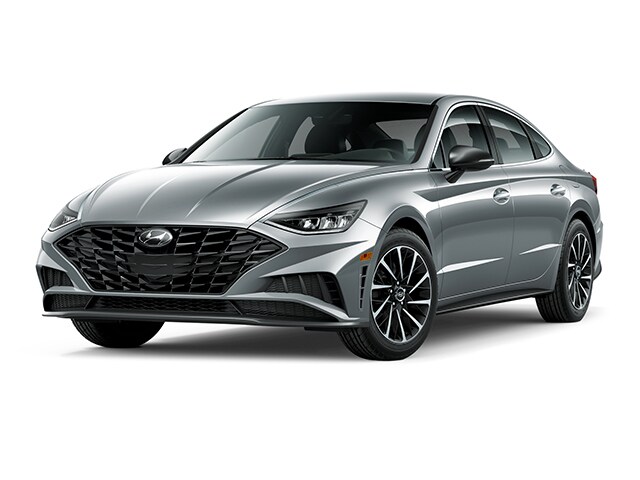 Taylor Price

:

Please Call
Engine: 1.6L I-4 cyl
,
Transmission: 8-Speed Automatic
,
Exterior Color: Portofino Gray
,
Interior Color: Black
,
Doors: 4 door
,
Model: Sonata
,
Year: 2020
,
Trim: SEL Plus
,
Bodystyle: Sedan
,
Make: Hyundai
View Details
Taylor Price

:

Please Call
Engine: 2.5L I-4 cyl
,
Transmission: 8-Speed Automatic
,
Exterior Color: Quartz White
,
Interior Color: Black
,
Doors: 4 door
,
Model: Sonata
,
Year: 2020
,
Trim: SEL
,
Bodystyle: Sedan
,
Make: Hyundai
View Details
Hours
Monday

9:00AM - 5:00PM

Tuesday

9:00AM - 5:00PM

Wednesday

9:00AM - 5:00PM

Thursday

9:00AM - 5:00PM

Friday

9:00AM - 5:00PM

Saturday

9:00AM - 4:00PM

Sunday

Closed