The Hyundai Elantra Sedan vs. the Competition Near Toledo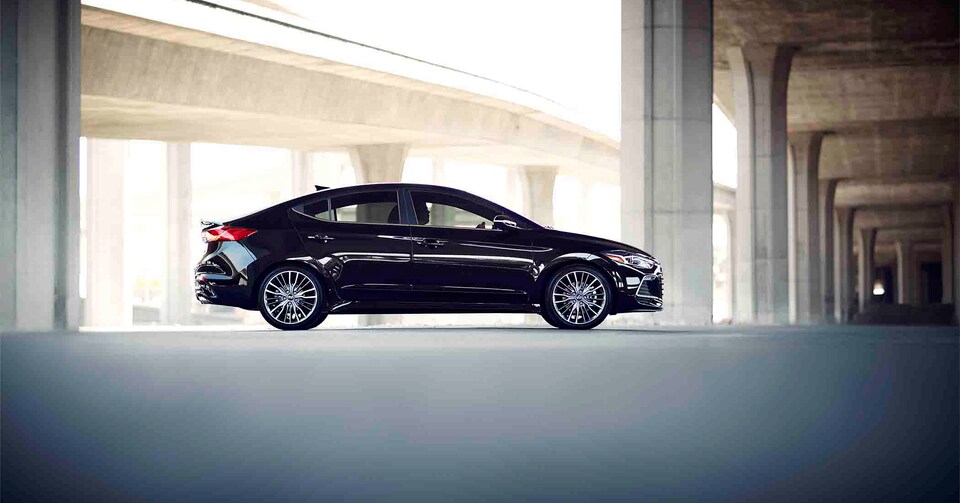 At Taylor Hyundai of Perrysburg, we think very highly of each of our state-of-the-art, high-quality Hyundai models, and we happily pit them against competing models, to give our customers from Toledo and Maumee, OH the most information for their new-vehicle buying journey.
When choosing a stylish, compact sedan, the Hyundai Elantra we have available on our Toledo area lot gives drivers a perfect option for affordability and comfort. Hyundai loads each vehicle they make with their high-quality, topnotch materials and technology, and the Elantra continues that trend.
If you're considering a new Hyundai Elantra, and the Honda Civic is catching your eye, read on to see how we've compared the two side-by-side, to illustrate all of the ways in which the Elantra outshines the competition.
Hyundai Elantra Sedan vs. Honda Civic Sedan
The first notable difference between these two cars in in shape and space. While both of these compact sedans offer the traditional styling and space for five people that drivers love about sedans, the Hyundai Elantra is a little bit roomier, especially for your backseat passengers. This is mostly due to a sloping roofline the Honda Civic received a couple of years ago, which dramatically lowered headroom and space, especially in the rear.
Drivers in the Toledo and Maumee area might also find that selecting their Hyundai Elantra is easier than choosing a Honda Civic, thanks to a simpler list of available options. There are several trim levels and a few different engines for the Elantra, with the choices being pretty straightforward. However, you need a road map to choose a Honda Civic, since there are multiple styles, trims, and engines, with only select choices being paired to other options, and not every engine or style being available on every trim level.
While both vehicles are similarly sized and earn nearly-identical fuel economy ratings, the Hyundai Elantra actually contains a larger fuel tank, which gives you a broader range of distances you can travel between fill ups. The Elantra tank holds 14 gallons, versus 12.4 gallons on the Civic, and the Elantra Eco trim can average around 448 miles in the city and 560 miles on the highway per fill up, compared to the Civic LX range of around 384 miles in the city and 496 miles on the highway.
By-the-Numbers Comparison, Elantra vs. Civic 
Since both of these cars have several different trim and engine options drivers can choose from, comparing them with exact numbers for performance and mpg can be difficult. Here, we've highlighted a few popular trim levels and specifications for both cars, to help illustrate for you how the Elantra stands out in comparison.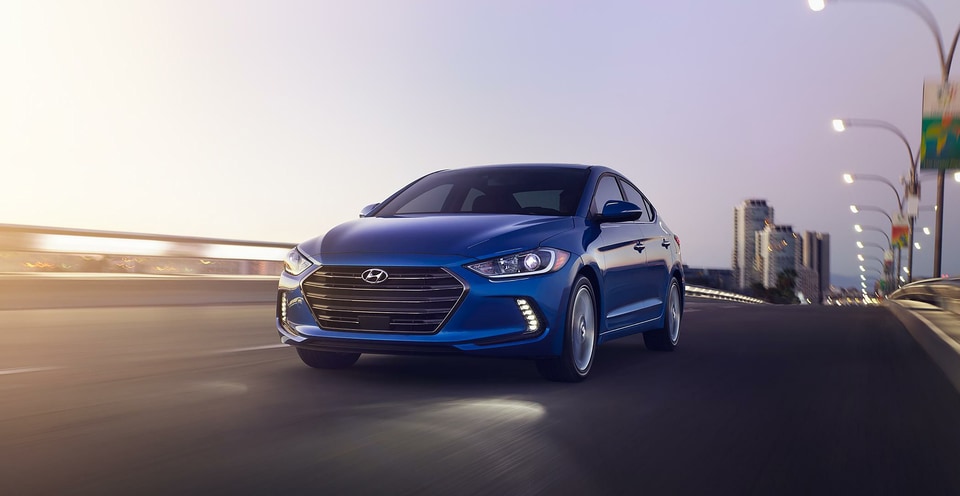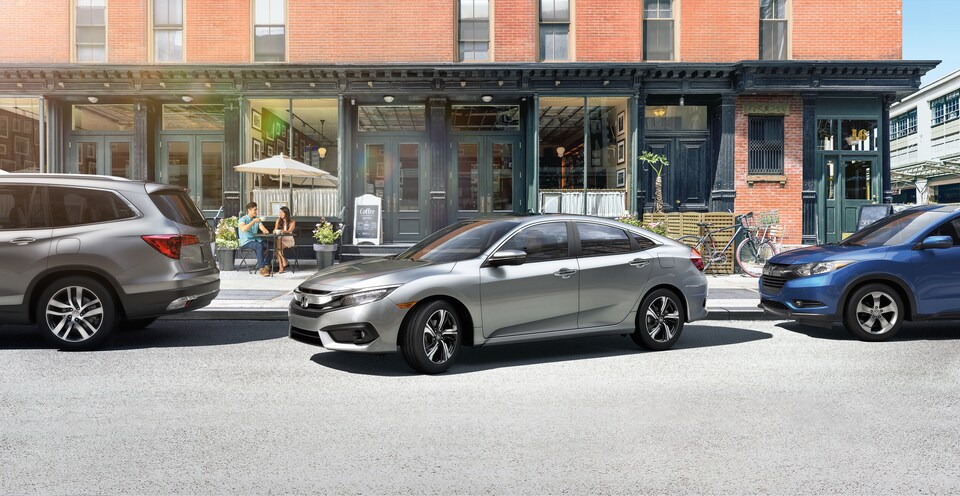 Elantra MPG vs. Honda Civic
Hyundai Elantra Eco 32 city / 40 highway/ 35 combined
Honda Civic LX 31 city / 40 highway/ 34 combined
Elantra Horsepower vs. the Civic
Hyundai Elantra Sport 201 horsepower
Honda Civic Sport 180 horsepower
Hyundai Elantra Safety vs. Honda Civic
Hyundai Elantra gets a "Top Safety Pick" title from the Insurance Institute for Highway Safety (IIHS), as well as a perfect score in crash tests
Honda Civic receives top scores in crash tests, but not the title of IIHS "Top Safety Pick"
Elantra Price vs. Civic Price
Hyundai Elantra starts at around $17,000
Honda Civic starts around $20,000
Hyundai Manufacturer Warranty vs. Honda Warranty
Hyundai covers you for 10 years or 100,000 miles
Honda covers you for 5 years or 60,000 miles
Shopping for a New Hyundai Elantra near Maumee, OH
The best way to see the quality and easy-to-drive nature of the Elantra, is to test drive one for yourself. Stop by and visit us in person soon and let our team set you up behind the wheel of a new Hyundai Elantra so you can see firsthand how it does better than the competition in all areas.
For more information on the Hyundai Elantra contact us at Taylor Hyundai of Perrysburg. 
Featured Elantra Inventory
Taylor Price

:

Please Call
Engine: 2.0L I-4 cyl
,
Transmission: Smartstream Intelligent Variable
,
Exterior Color: Scarlet Red Pearl
,
Interior Color: Gray
,
Doors: 4 door
,
Model: Elantra
,
Year: 2020
,
Trim: SEL
,
Bodystyle: Sedan
,
Make: Hyundai
View Details
Taylor Price

:

Please Call
Engine: 2.0L I-4 cyl
,
Transmission: Smartstream Intelligent Variable
,
Exterior Color: Scarlet Red Pearl
,
Interior Color: Gray
,
Doors: 4 door
,
Model: Elantra
,
Year: 2020
,
Trim: SEL
,
Bodystyle: Sedan
,
Make: Hyundai
View Details
Taylor Price

:

Please Call
Engine: 2.0L I-4 cyl
,
Transmission: Smartstream Intelligent Variable
,
Exterior Color: Calypso Red
,
Interior Color: Gray
,
Doors: 4 door
,
Model: Elantra
,
Year: 2020
,
Trim: Value Edition
,
Bodystyle: Sedan
,
Make: Hyundai
View Details
Hours
Monday

9:00AM - 5:00PM

Tuesday

9:00AM - 5:00PM

Wednesday

9:00AM - 5:00PM

Thursday

9:00AM - 5:00PM

Friday

9:00AM - 5:00PM

Saturday

9:00AM - 4:00PM

Sunday

Closed