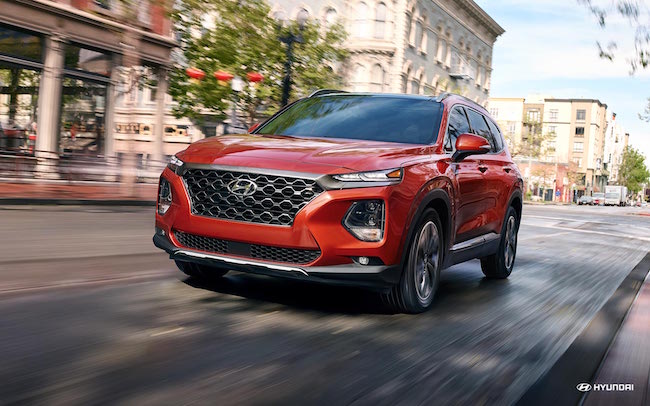 Now that you've saved enough money, you've decided it's time to buy a new car. Our Perrysburg Hyundai dealer near Toledo carries a variety of new Hyundai models as well as gently used Hyundai models. Whether you're in the market for a crossover SUV, a sleek sedan, or a fuel efficient hybrid, we are confident that we can find the perfect Hyundai model to best suit your unique needs. Before you begin the buying process, you'll want to evaluate your decision by asking a few key questions that will help you confirm if the car is right for you, especially because you don't have experience with owning a car.
Know What You Want in Your Hyundai
Every driver is looking for something different in a vehicle, but it's important that you know what you must have in your car to narrow down the selection. Whether it be fuel efficiency or automatic locking and unlocking doors, better to stretch a bit for those things in a car that satisfy you than regret it later and return to repeat the buying process. When you tell our expert sales staff what you're looking for, we'll be able to match you to the appropriate vehicle type immediately.
Set A Budget
Investing a new Hyundai can seem overwhelming if you're looking to set a low budget so that's why we also offer plenty of quality bargain Hyundai models at our Perrysburg Hyundai dealer. Whatever your budget may be, make sure to set one before you buy so the dealer knows your limit and can pair you with the appropriate match. You want to make sure your budget is realistic, which means you'll be able to make each monthly payment.
Do Your Research
It's easier than ever to research and select your ideal Hyundai online. Balance what you read with your gut instinct and you'll find a happy medium, and your ideal vehicle.
Test Drive the Vehicle
Once you've done your research, it's an excellent idea to test drive the vehicle you've been eyeing to make sure it handles and feels the way you prefer. Our dealership will happily spend the time you need to feel it out to weigh your options.
Know Your Options For Financing
Buying a car for the first time can seem overwhelming for the financing process alone. First time buyers might have a limited credit history or bad credit, so it's important to know one's options before heading to the dealership. We recommend talking with your credit union, bank or insurance provider to ensure the process goes smoothly in advance. Luckily, our Perrysburg dealer cares about our Toledo area customers, so we offer plenty of Hyundai incentives to keep prices competitive and fair.
Locate A Convenient Hyundai Dealer Near Toledo
When you're looking to buy a car for the first time, there's no better place to search and buy than Taylor Hyundai of Perrysburg. We have patient and helpful salespeople who are here to pair you with your ideal Hyundai, and who will answer all of your questions honestly.
For more information on buying a car for the first time, contact us at Taylor Hyundai of Perrysburg!